Greta E. Hurst, CYT, Certified Yoga Teacher, has been practicing various styles of yoga for more than twelve years. She received her 200 hour yoga teacher training certificate in 2013 from Solace Yoga Studio, Mishawaka, IN


She found this teacher training to be both personally challenging and fulfilling with a profound effect on her life.

Greta teaches primarily Hatha ("Ha" meaning sun and "tha" meaning moon) style yoga which represents opposing energies: hot and cold (fire and water, following similar concept as yin-yang), male and female, positive and negative. Hatha yoga attempts to balance mind and body via physical postures or "asanas", purification practices, controlled breathing, and the calming of the mind through relaxation and meditation. Asanas teach poise, balance and strength and are practiced to improve the body's physical health and clear the mind in preparation for meditation while incorporating the Eight Limb Path of Yoga.

Our name "Santosha Yoga for Life" is Sanskrit for "contentment" wanting what you have.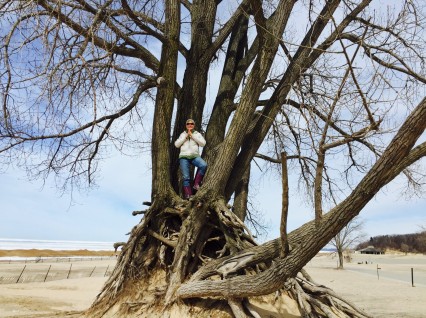 LIVE YOUR YOGA! Joie de vivre