CNA Challenge/Prep/Review Class for Nurse Aide Certification
---
In MT (and a handful of other states),
you have the option to challenge (Scroll for more.) the CNA Certification Exam.
As a former long-time CNA program coordinator and trainer,
I can help make that possible with this CNA prep/review course,
the same as used in for that MT-NATP.
(State Registry Contact Info)
---
CLICK<=TEXT, CURRICULUM, iNSTRUCTOR, & MORE INFO
OLD BOOK Resource Library Sample Skill Activity
---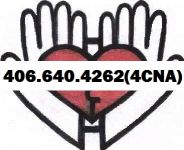 Using the "START/PAY HERE" LINK
YOU WILL BE TAKEN UPON CHECKOUT to
?? FINALIZE ADMISSION by submitting the PRETEST.
(Start with this PRETEST Page if facility payment was already made.)
---
As above, after Admission PRETEST Completion,
finish class within 1 or 2 months as MT-NATPCE
(full MT-approved, ie minimum of 25-32 clinical hours
included with online work requirements) OR as
'CHALLENGE' Candidate.
3mos Challenge/Regional Test Sites' MT State Test Schedule
2. MT CNA Exam/Challenge Info: HERE
3. This test shows the level of difficulty and types
of questions that can be expected on the State Exam.
4. The goal is not only passing the class but scoring well on the MT exam.
Student/Entity duty in this class is to assure
the H&H RN-Program Coordinator & Clinical Instructor
that the MT Headmaster/State CNA Certification Exam
will be comfortably passed by the date of class completion.
5. Be sure to make use of all practice tests and question sets provided.
AND=> make sure practice your skills with the videos and
State CNA Handbook
(in a setting like testing-lab/resident-unit with an actor, if possible)
until all skill steps become automatic: smooth and efficiently performed.
---
Student/sponsor agree(s) to H&H policies.
Pretest is required w/payment & completes admission.
Class login will then be established after free admission pre-test
for the remainder of the online work.
---
Check with your State's Registry (MT or ND)
---
Troubleshooting =>
Test Your Network Connections
---