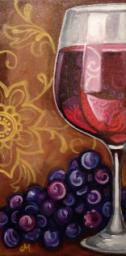 Welcome to A Painting We Van Gogh
I am so glad to that you are here visiting the calendar! If you are interested in coming to paint, take a look at the dates and times. Use the Make A Reservation button at the top of the calendar to "Self Book". *Remember the paintings shown on the calendar are only suggestions, you are more than welcome to paint something you have in mind.
I will receive an instant and email, and will contact you to confirm.
If you are interested in a small,large group or party you are welcome to give me a call at 210-317-6828. No need to worry if you have never painted before I will guide you step by step with all the supplies. Every painting is meant to be your own, created with love & fun!!!
Much Love ~ Monique