Simple, Sharable Online To Do Lists & Task Manager
Organize your life or your whole team with powerful yet simple to do lists — each team member can overlay lists on their calendar to make sure they never miss another deadline!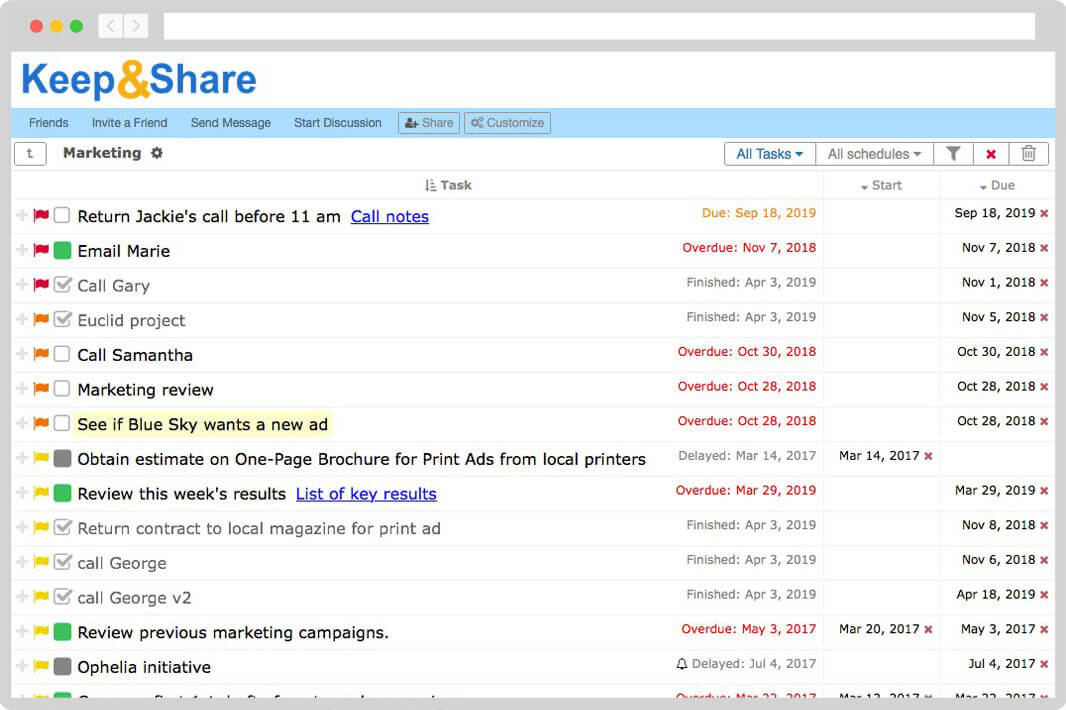 To Do List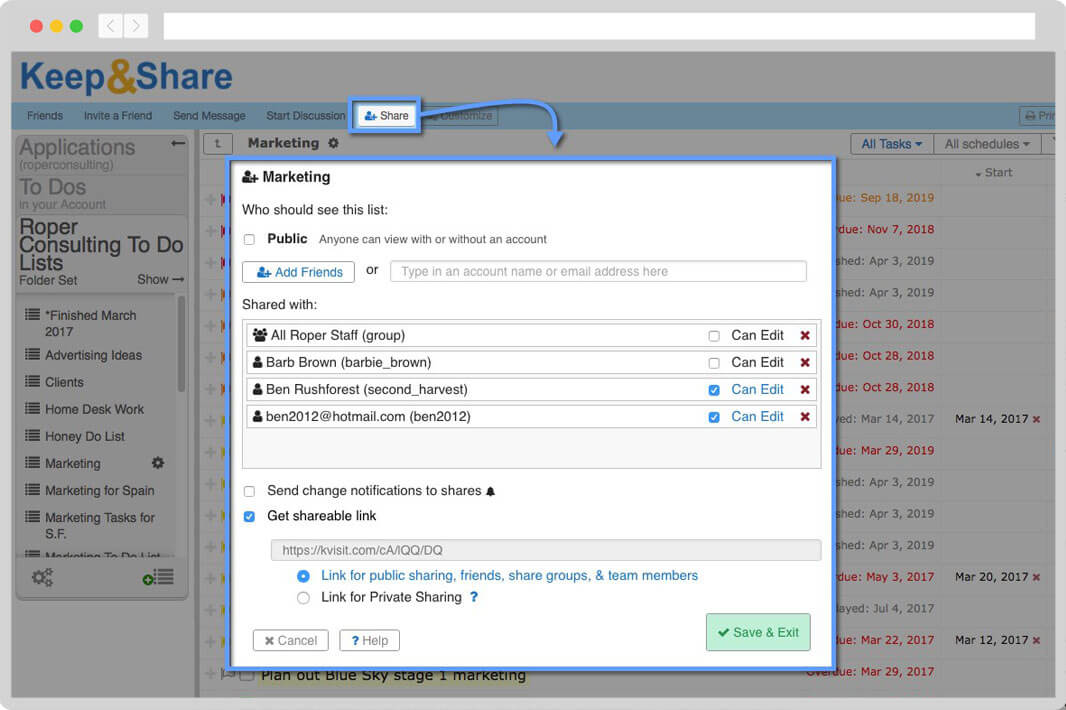 Share your To Do List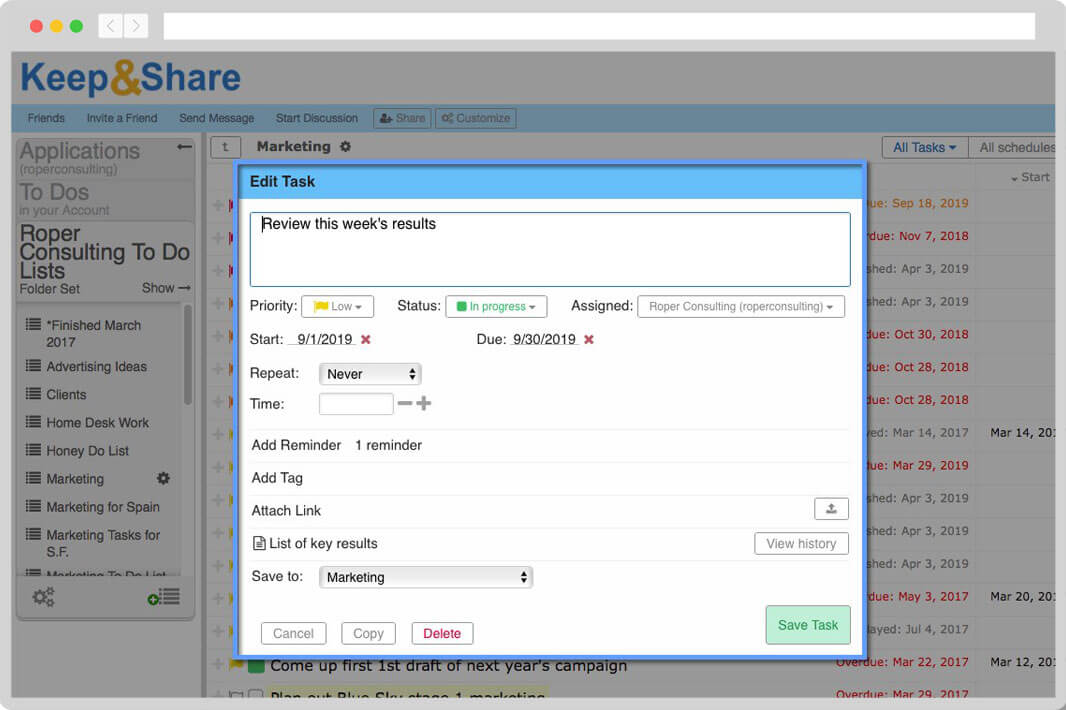 Adding a Task to your List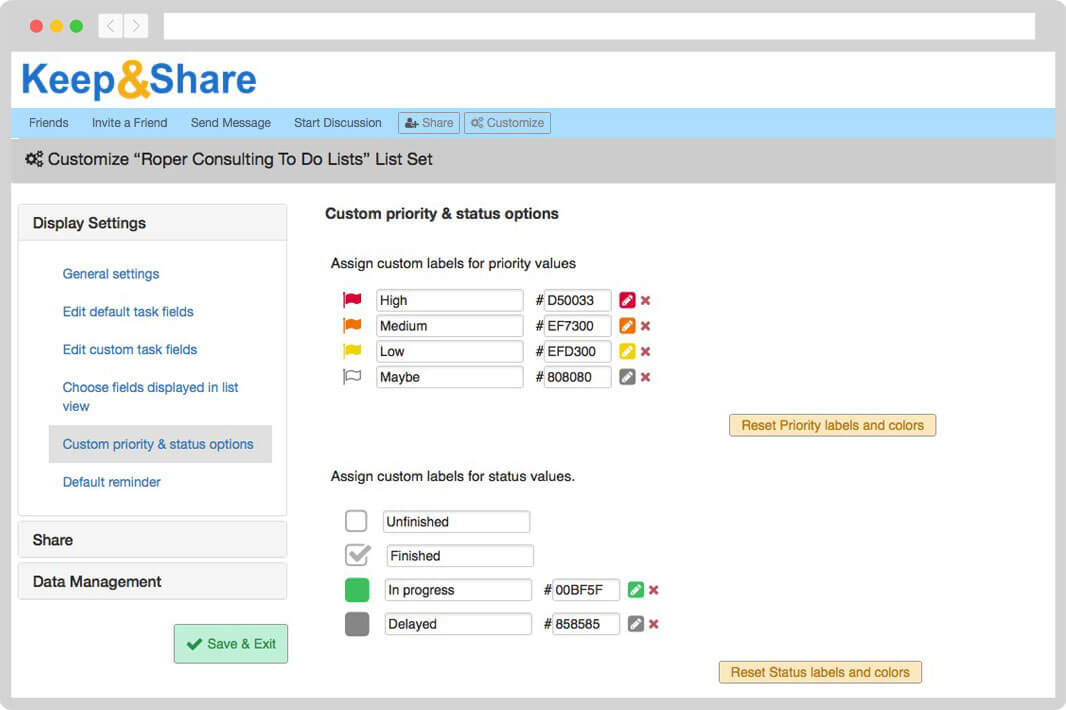 Choose your status and priority labels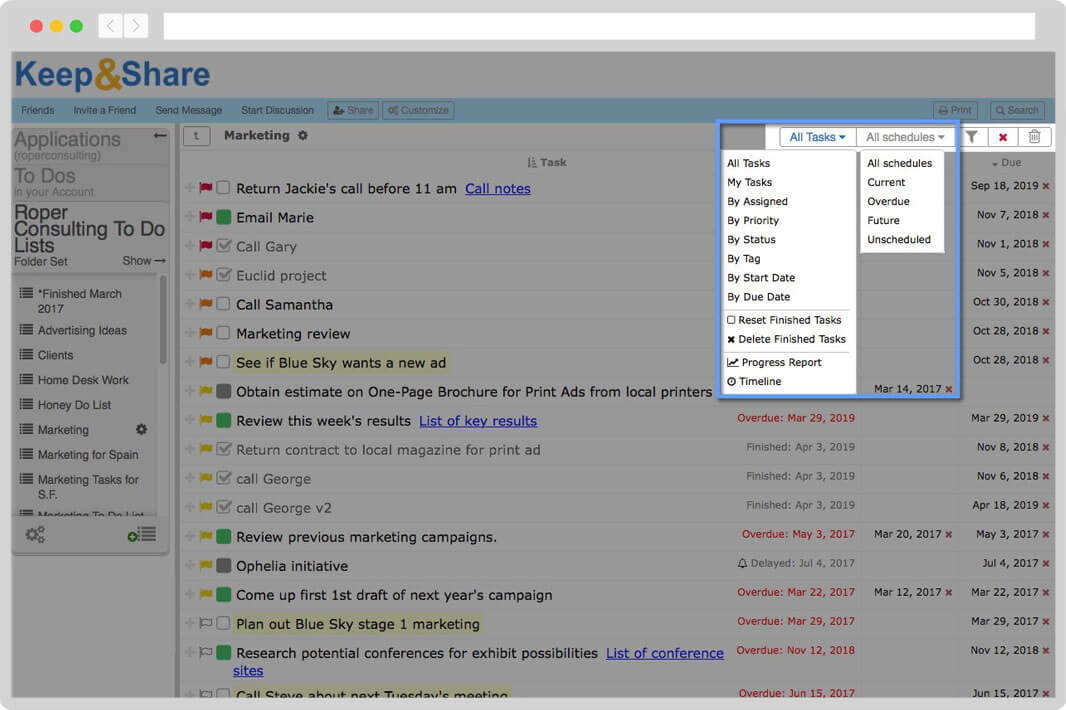 Choose how to filter and sort your tasks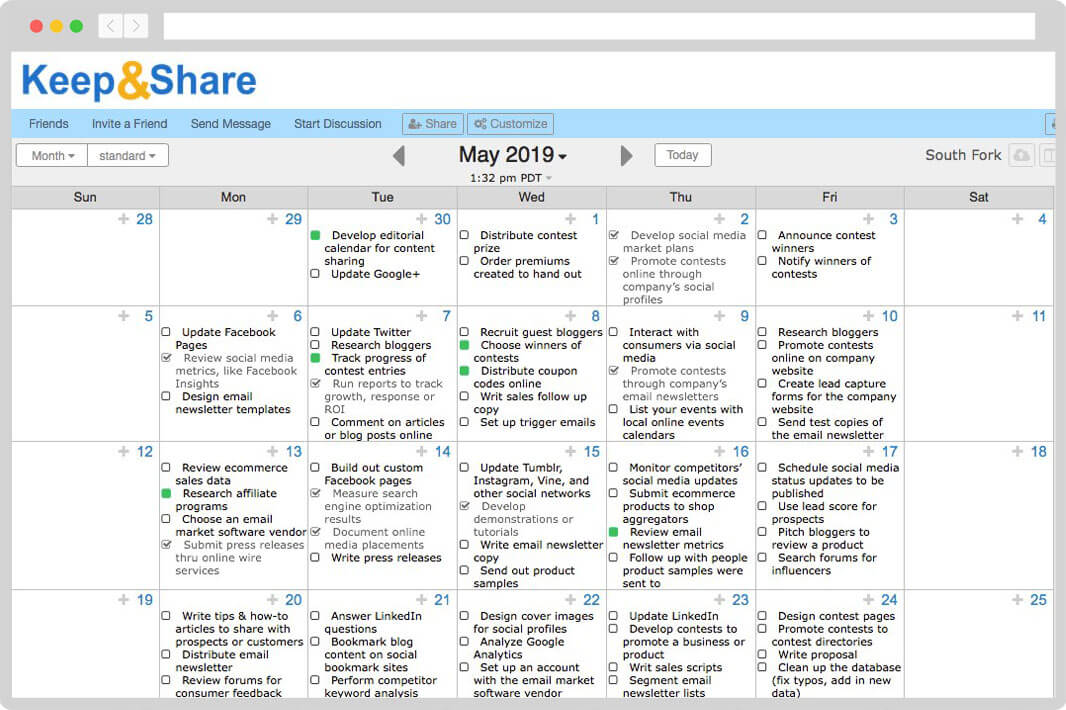 Overlay your lists onto your calendars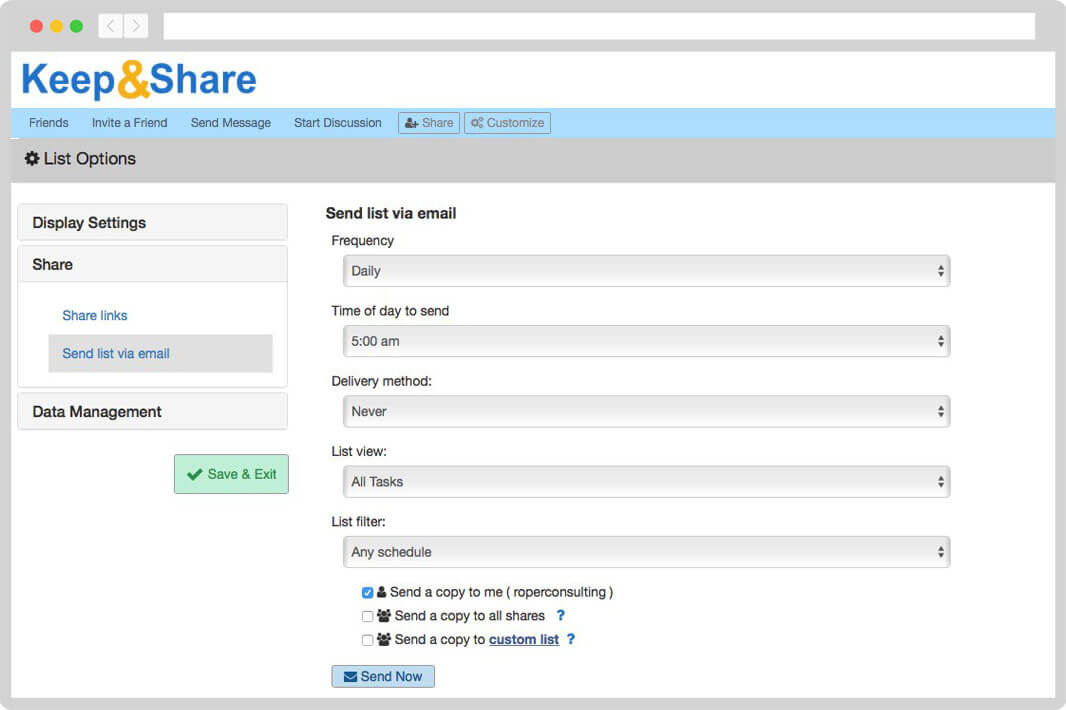 Receive a copy of your lists by email on a schedule you choose
Your to do list is always accessible and always up-to-date when you log in — even on your smartphone or tablet!
100% web-based — No software to download
Overlay To Do Lists on your calendar (including shared lists)
Check off tasks directly from your calendar
Assign start & due dates to Tasks
Organize your tasks by priority
Filter tasks in your calendar by their status: Current, Future, Overdue, & "Assigned to me"
Tasks can be assigned to individual team members
Send a daily copy of your To Do List to yourself and others
Try it For Free
15-day Free Trial — no credit card required!
Join over 2.8 million users