Easy and Secure Online Photo Sharing & Calendar Integration
Quickly add photos to calendar events, share photos with remote staff or clients,
link to photo galleries from events, & more!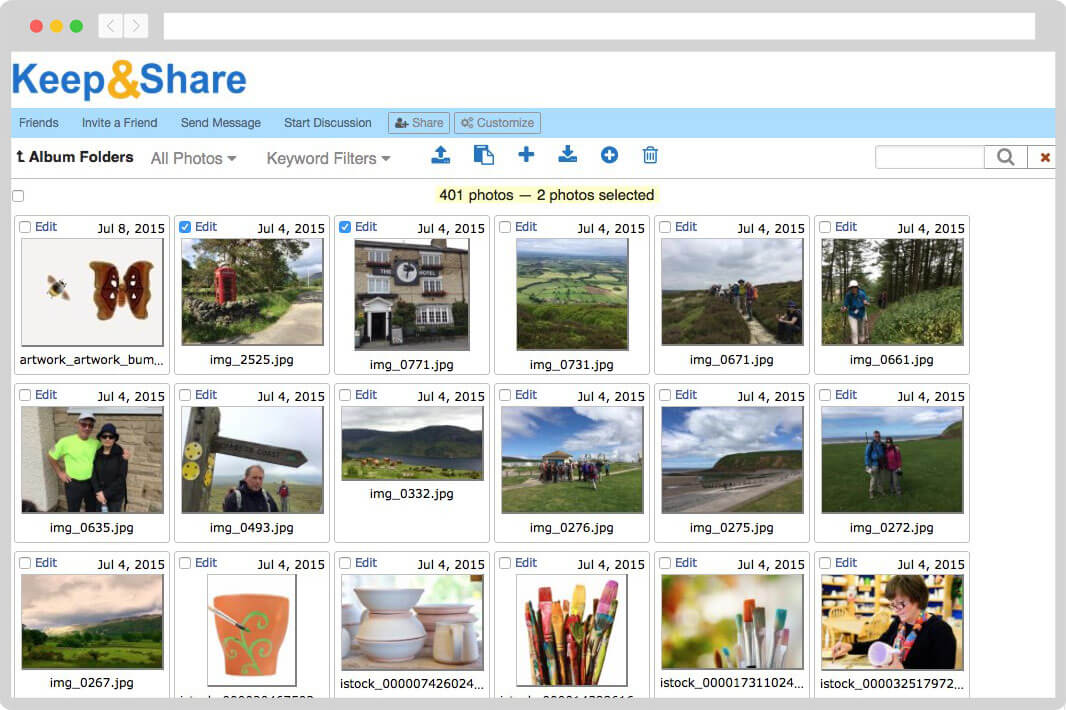 Photo Library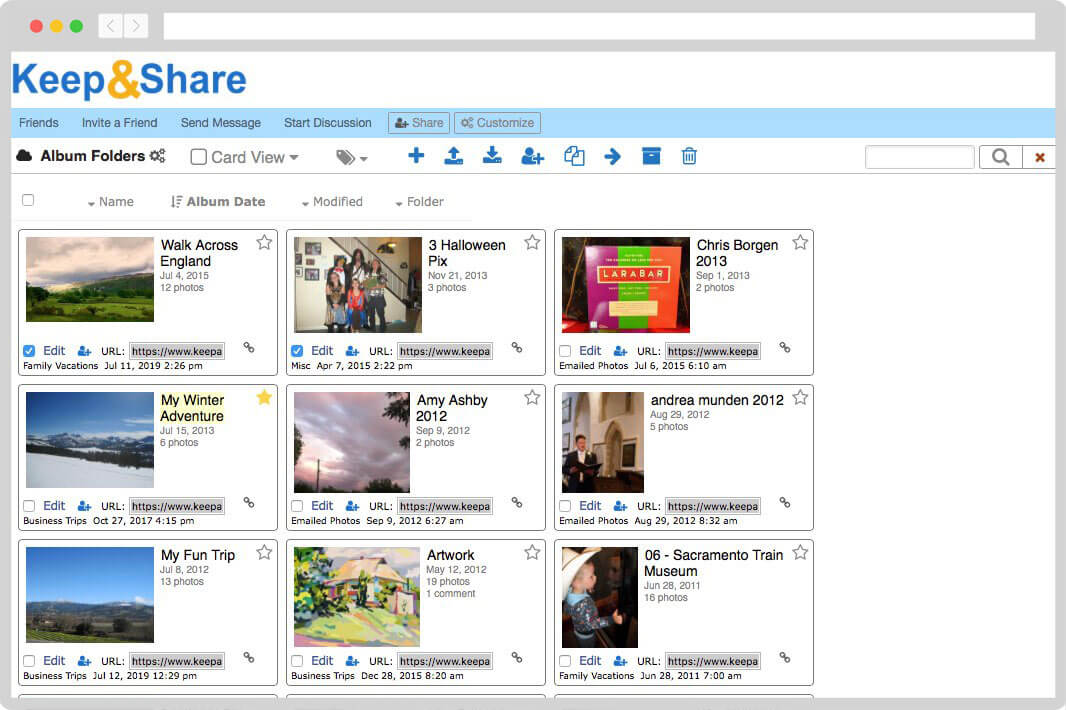 Photo Albums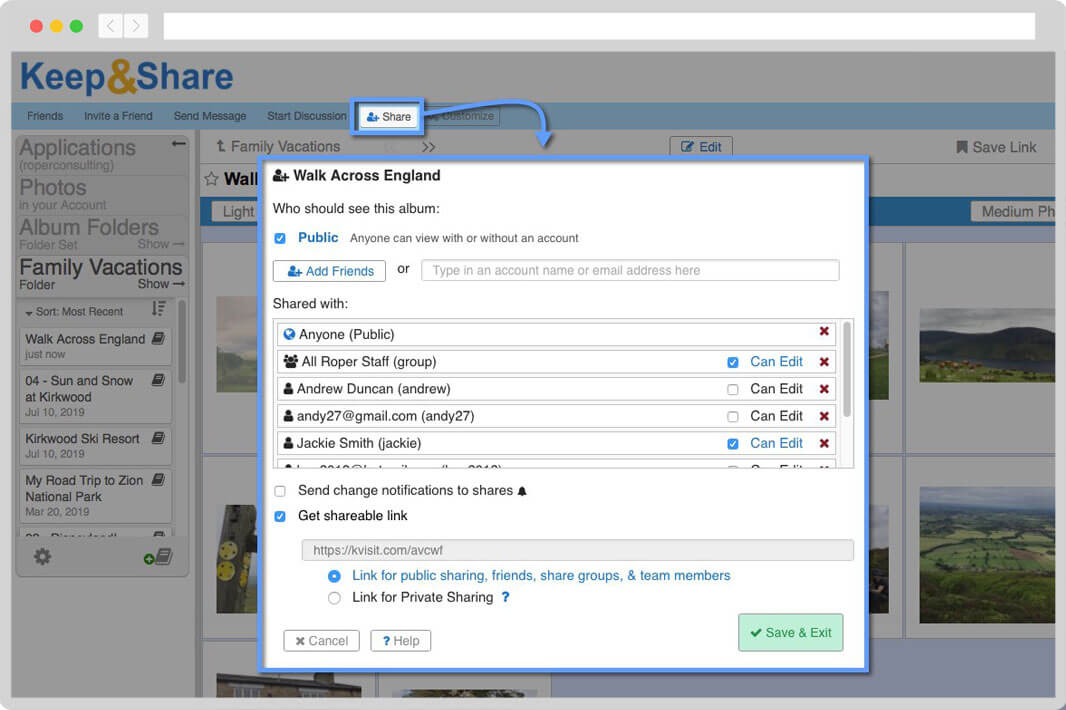 Share your photos and photo albums with anyone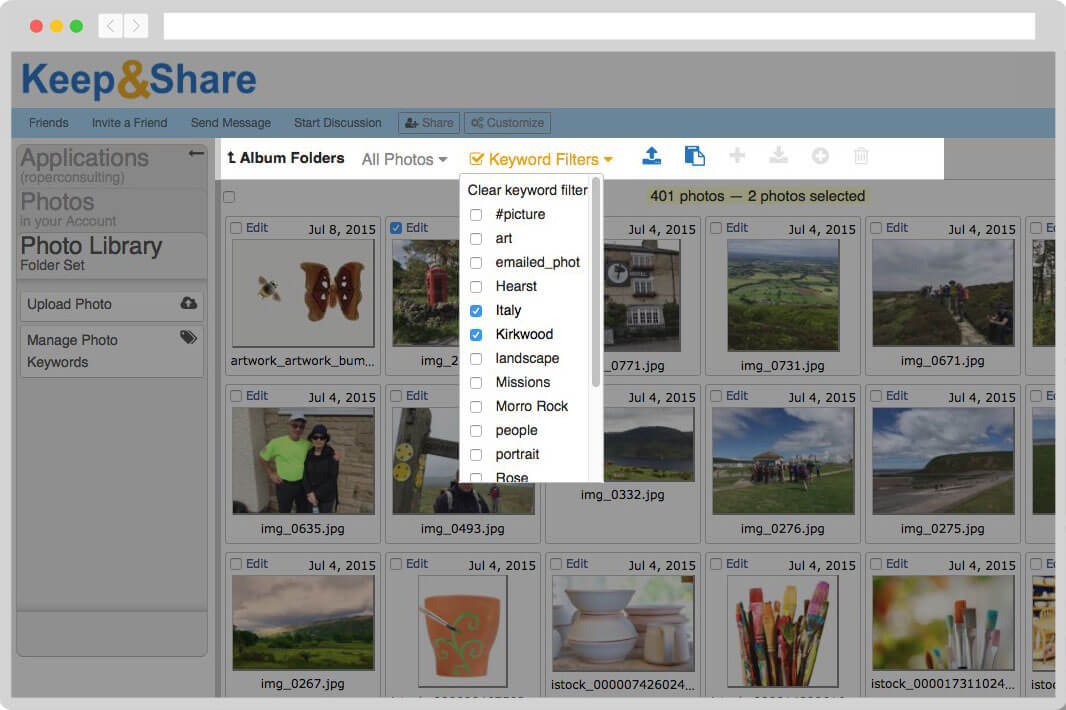 Add keyword tags for simple photo organization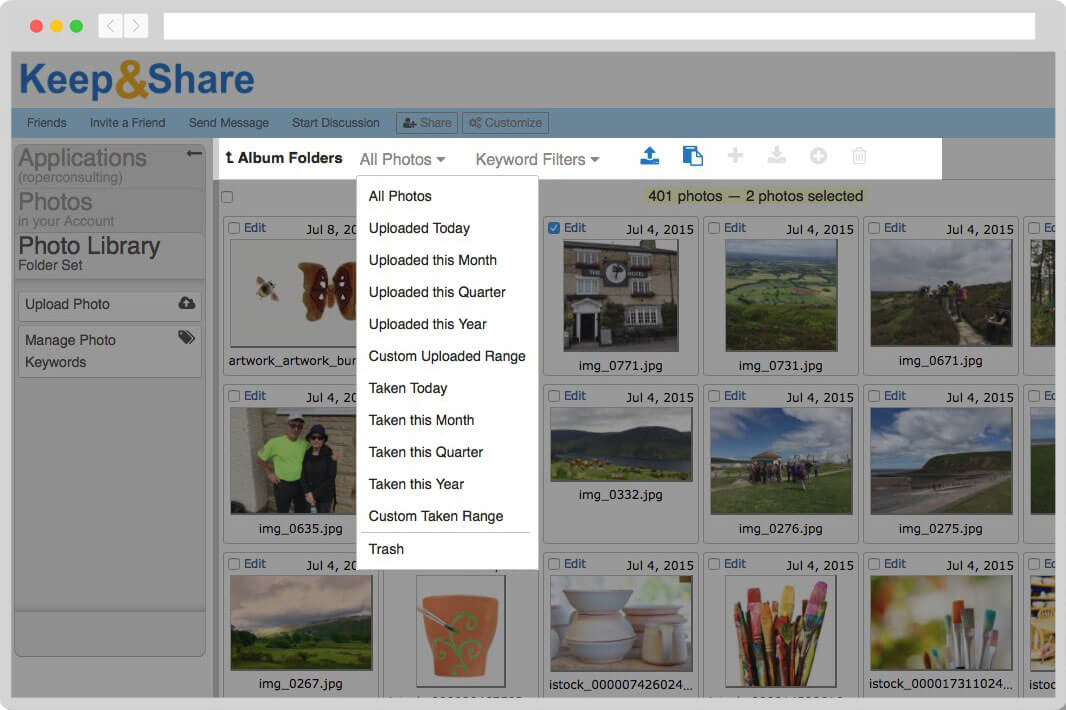 Search for photos by time frame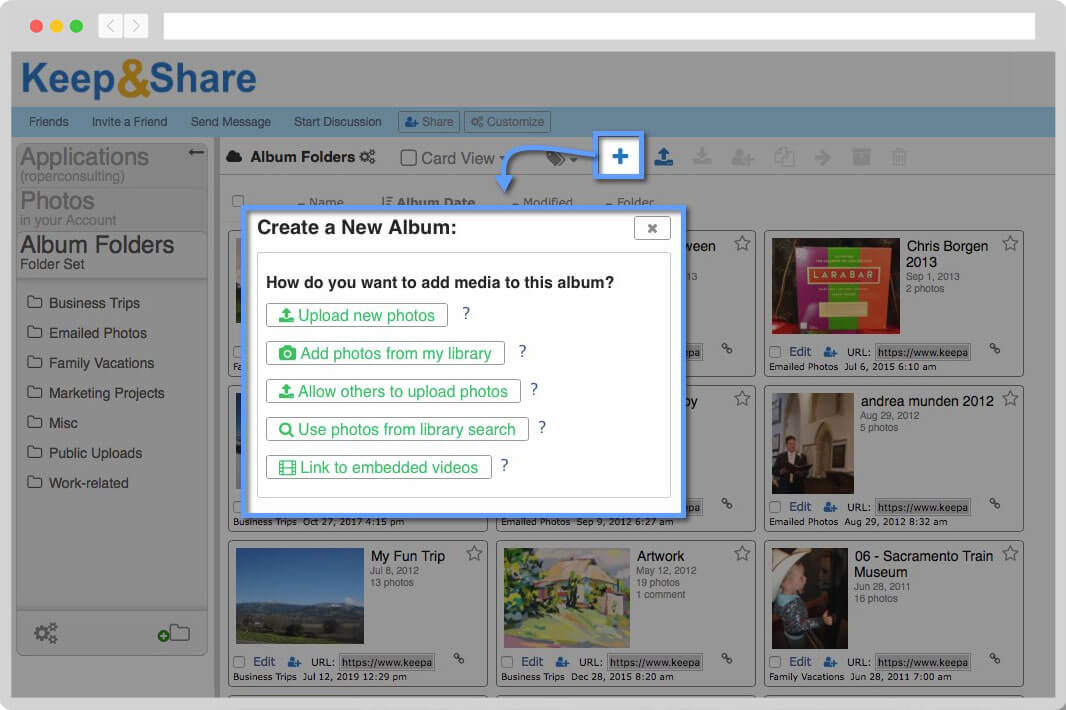 Choose from 1 of 5 methods to create a photo album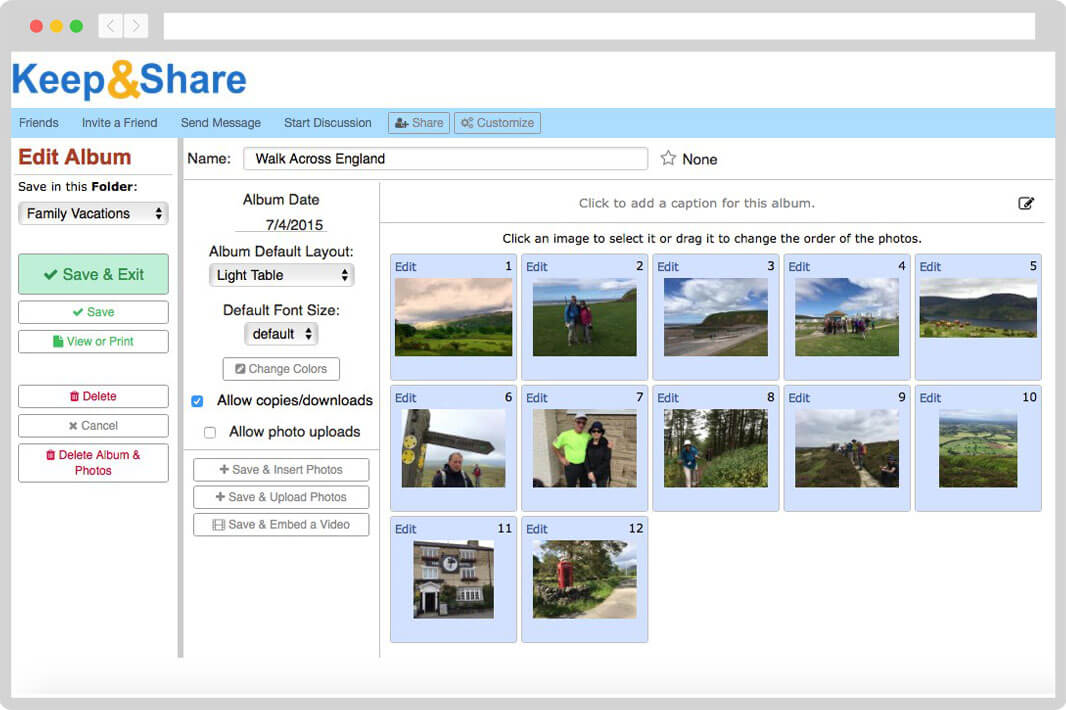 Photo album editor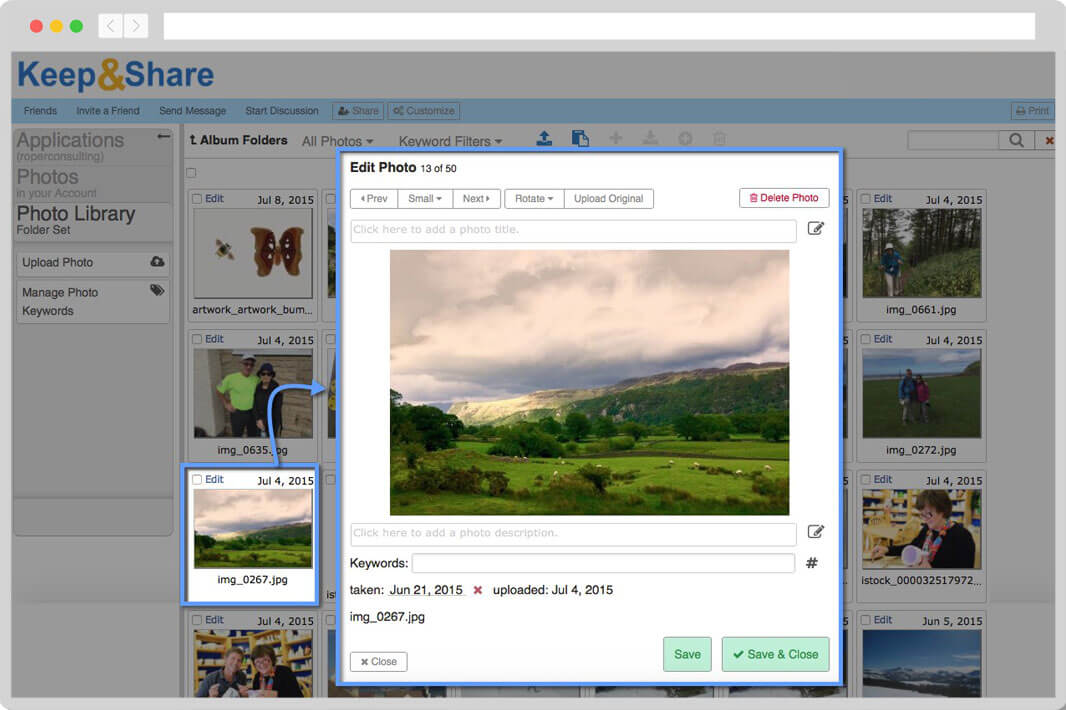 Photo editor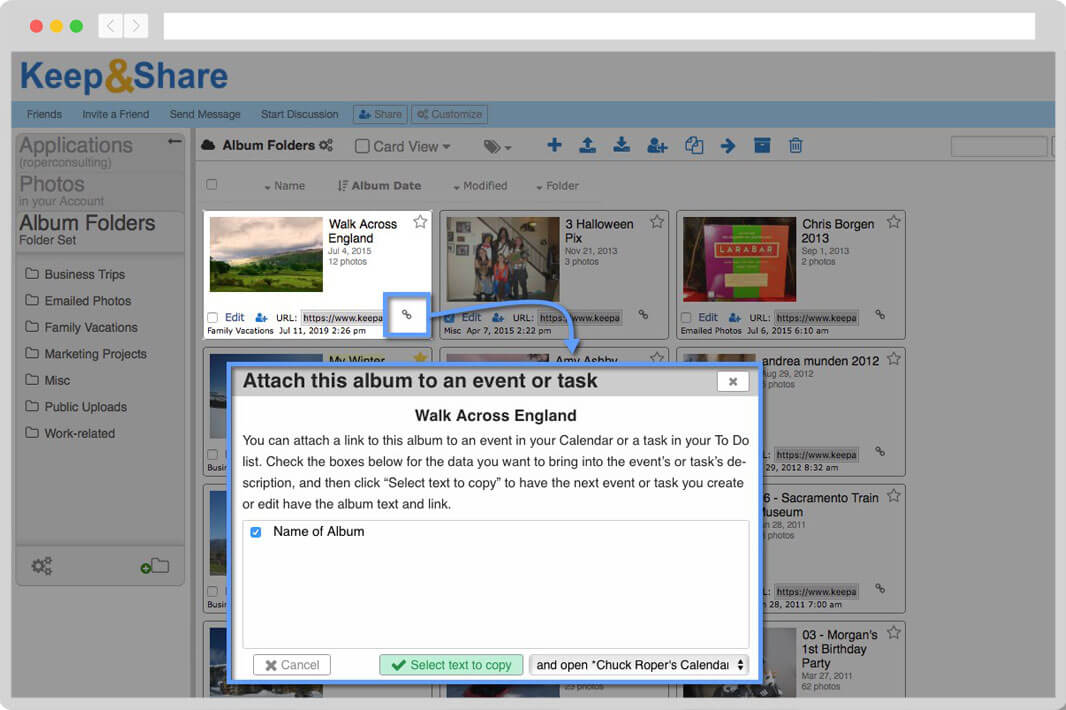 Attach photos & photo albums to events in your calendar
Your photos (just like everything in Keep&Share) are easily integrated with your calendar.
Store up to 12,500 photos
Create custom event icons for your calendar using uploaded photos
Share photos with staff & clients fast
Upload pictures via email or on Keep&Share
No software to download or update
Organize photos in albums, galleries, & folders
Insert larger photos into event notes in your calendar
Attach photo albums & photos to your events
Easily share & collaborate on photo collections
Always accessible from any device
Try it For Free
15-day Free Trial — no credit card required!
Join over 2.8 million users