What customers say:
" I'm a web designer and many of my clients need a nice looking, easily updatable calendar for their websites. This product makes it easy for me to provide this for them, and, it makes it easy for them to update their own website calendar if they want to.
The K&S embed HTML calendar widget is very well thought-through and is practical & easy to use. The available documentation is professional and accurate.
The programming is clean, without glitches, and operates perfectly.
In addition, [Keep&Share's] customer service is outstanding.... You are exceeding your customers' expectations, which is what it takes to create the strong customer referrals you need to succeed in the long run. "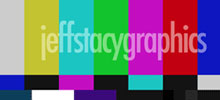 Jeff Stacy, CEO/Founder
Jeff Stacy Graphics & Web Design