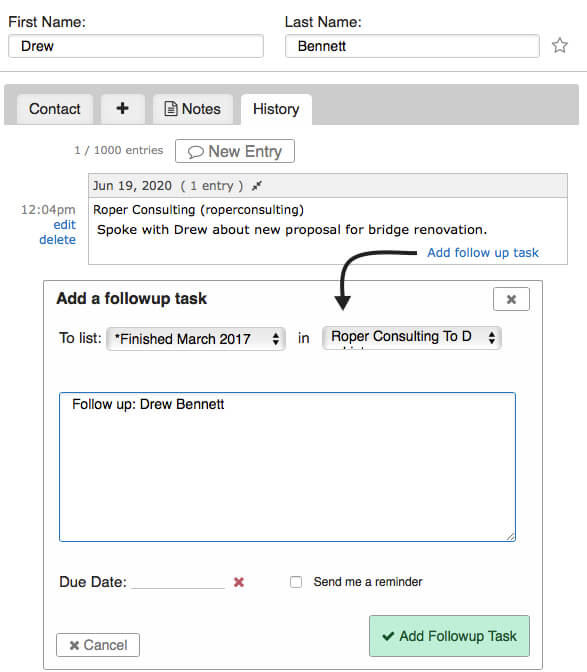 Add a follow-up task to your addresses
Add Follow-Up Tasks
You can add a follow-up task to your Contact History in case there's a future action you need to make regarding that contact. You can even add reminders.
Add custom address fields
You can customize the name of all 24 information fields in your addresses, as well as add 8 additional information fields and 2 date fields to collect the personal information of your choice.
Advanced address filtering
Use our advanced filtering system to find the exact address you're looking for. You can search using any address field(s) of your choice.
Synchronize contacts across your team
Your team can easily share, edit, and copy information from your online address book as needed. Everyone can have access, and keep consistent notes and updated information on all contacts.
Copy addresses to email
Keep&Share isn't designed to replace an email client but it is designed to work well with email programs you already use. You can copy groups of email addresses directly from your Address Book (no export required!) and then paste them into your email.